I came here to sing......


Stephen is a seasoned veteran of the music scene and leaves it all on the table when performing live. He is the consummate frontman and vocalist and takes pride in being a perfectionist at his craft. Aside from singing Stephen also enjoys spending time with friends and family, reading books on the paranormal and collecting Hot Wheels. "I am extremely passionate about singing; creating music and performing live on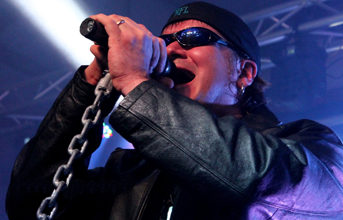 stage. I am very fortunate to be surrounded by a group of humble individuals who are remarkable musicians as well as great friends. It's like we go to war together each time we perform. We always have each other's back, and the chemistry that we have as a band speaks for itself. Your choices define your destiny, and we choose to make no exceptions or apologies when it comes to playing the music that we love and writing original songs. We owe that to ourselves and our fans. Love you fans!! Rock out with your block out forever!!"
Former bands include Rocco's Collar, Millennium, and Infinity Minus One.
~Stephen